Ecosolution: Solutions for the Environment
SAVE MONEY, SAVE THE ENVIRONMENT AND KEEP ON WORKING AROUND THE CLOCK
Ecosolution is not just a word for Piaggio but a philosophy with long-standing origins. Back in 1995, the Porter set a market first by offering a 100% electric version.
For a commercial vehicle, care for the environment is not just an ethical choice but a significant factor in the success of a business. A part of the varying degree of fuel savings they naturally offer, eco-compatible vehicles offer increasingly more effective solutions for today's new traffic regulations, which increasingly deny access for polluting vehicles to historical city centres and to ever larger restricted traffic zones.
With its low emissions Bifuel vehicles and zero emissions Electricpower variants, Piaggio lets businesses operating in these areas keep on working, while also offering an effective tool for local authorities to promote these new environmental regulations.
With a wide choice of versions and models, Piaggio offers solutions catering for all standard applications, while the extraordinary upfit flexibility of these vehicles makes it possible to develop personalised configurations for more specific needs.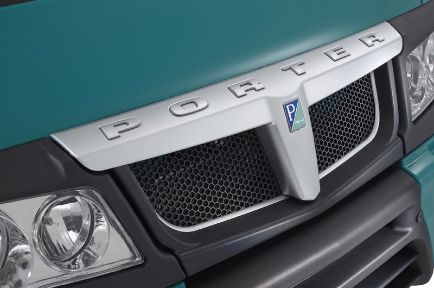 The two Bifuel versions are powered by a 1,299cc, 4 cylinder dual overhead camshaft engine with electronic fuel injection derived from the high tech Euro 6 Multitech petrol unit. While allowing access to zones subject to anti-emissions traffic restrictions, Porter Bifuel vehicles also feature a normally sized petrol tank which significantly extends their range with the possibility of using both fuels when necessary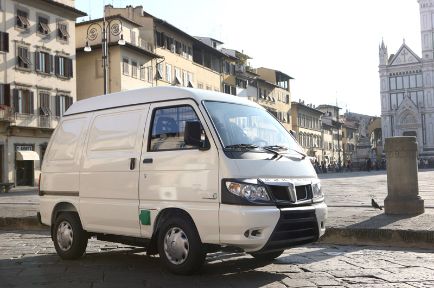 The Electric Power version of the Porter is the zero emissions commercial vehicle that has answered the need for eco-sustainable mobility for 20 years, and especially in historic city centres closed to normal traffic as an anti-emissions measure.
Boasting a generous battery pack, the powertrain ensures outstanding performance while drastically reducing noise emissions in urban centres. In addition to the obvious benefits of lower consumption costs, this vehicle also offers unrestricted access to zones closed to internal combustion engine traffic.